The best servo stabiliser in India is now in Faridabad
Get Servo stabilisers, the highest-quality servo stabilisers, now at the best prices in Faridabad.
Servo stabilisers India are the most efficient and durable stabilisers in India. You can get it now in Faridabad at our retail partners.
The company is the market leader in the manufacturing and distribution of high-quality servo stabilisers in India. We are obsessed with customer satisfaction and keep on innovating our products.
We have a team that is prompt in resolving all your queries regarding servo stabilisers.
Our product inventory is wide enough to satisfy any requirement of our customers regarding servo stabilisers. Here are some of the best-selling products of Servo stabiliser Faridabad.
Air Cooled – Ratings : (1 kVA to 200 KVA)
Oil Cooled – Ratings : (15 kVA to 2500 KVA)
Single Phase – Ratings : ( 1 KVA to 20 KVA)
Three Phase – Ratings : ( 10 KVA to 2500KVA)
Our customer service department is open 24 hours a day, seven days a week.
Contact us now and place your order for the best deal of the day.
Discover the Key Features of our Faridabad-based Servo Stabilizers
Manufacturing and supplying servo stabilisers in Faridabad since 1995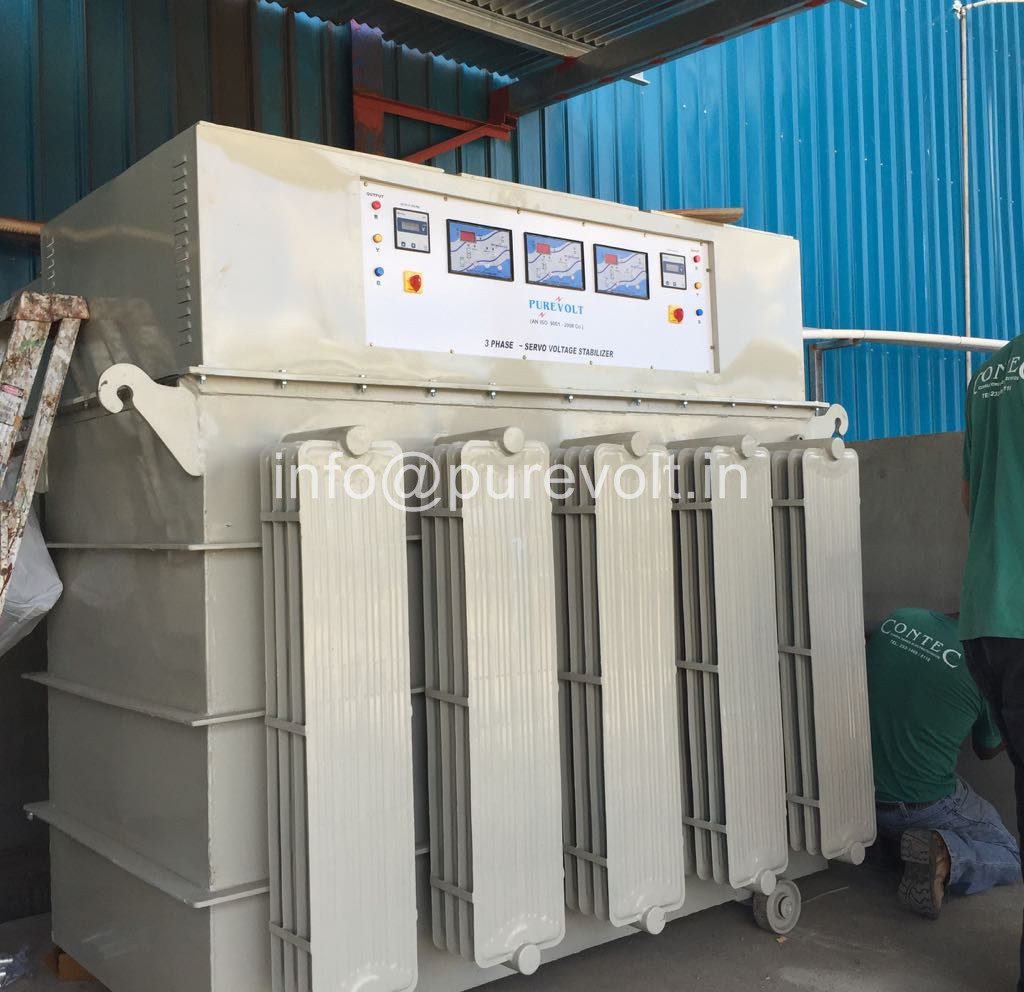 Servo Stabiliser is the market leader in the production and sales of servo stabilisers in India. We have a legacy of providing the best-quality products to our customers.
With a legacy spanning the last 25 years, we are obliged to give the best service and products to our customers. We have fulfilled this obligation with utmost success.
We understand that our customers requirements are diversified as per their industries. Our goal is to give them the best and most customised products that can satisfy their needs.
In order for our customers to have the best experience, we design and produce products as per the customer's specifications.
Customers can expect a wide range of products and the best experience from Servo Stabiliser Faridabad.
Trusted by Leading Brands
Overseas Installations and Trade Shows
Servo Voltage Stabilizers Price in Faridabad
Servo stabiliser prices in Faridabad range from Rs. 8460 to Rs. 14,17,500
Though the prices may vary as per the requirements and customizations of the customers, we assure you the best prices.
The prices for servo stabilisers in Faridabad also depend on various other factors.
For example, the prices may vary as per the kilowatt and capacity of the stabilisers.
If you have any doubts or queries regarding our products and their prices, please contact our team now.